12/12/2018
Holiday offer: 20% discount
This is the season of affection, warmth, fun, cookies, and presents. The time when you pamper yourself, but also those who mean the most to you. To make this season even more pleasant, Lisca is gifting you discounts!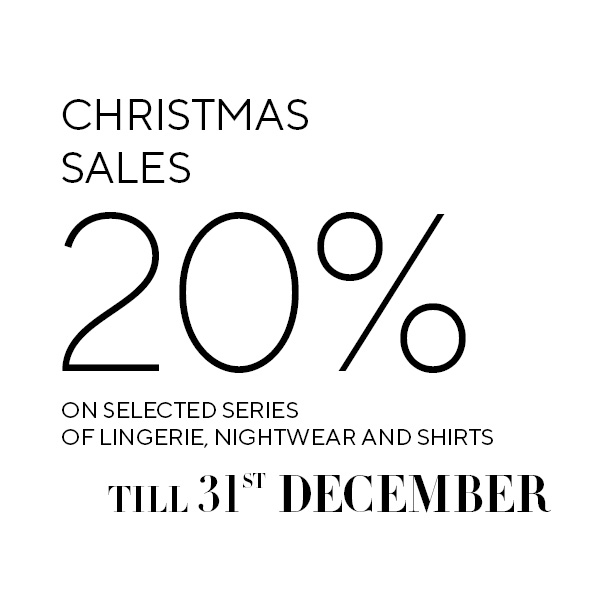 Between the 14th and the 31st of December in the e-shop, Lisca will be offering a 20% discount on selected collections of lingerie, nightwear, and tops!
Enjoy the festivities this December – whether pampering yourself or your loved ones!
*The discounts cannot be combined.
** The discount applies to the following 2018 fall/winter collections: Eternity, Fame, Lavish, Charlene, Carrie, Celine, Dreamy, Daydream, Nordic Fun, Pure Fun, Magical, women nightwear collection for the 2018 fall/winter (does not apply to socks and slippers), and the entire nightwear collection for men.